5 Benefits in Setting a Good Example for Your Child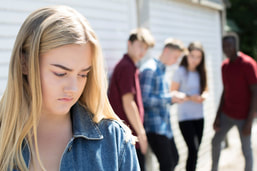 ​When my daughter was heading into high school, we were discussing the topic of underage drinking. As I explained why she shouldn't drink, I felt hypocritical because I have been a social drinker since college. I don't drink heavily, but I'll have a drink or two with friends, specifically with my brothers-in-law at family gatherings. To alleviate my guilt about this hypocrisy, I decided to make a deal with my daughter—neither of us would drink while she was in high school.
​
My daughter is now a high school senior, and as far as I know, we have both held up our ends of the bargain. When we made the deal, I had hoped it would help keep her out of trouble in high school and maybe help me be a little healthier. But I didn't anticipate just how beneficial it would be. As it turns out, there are lots of benefits in setting a good example for your child. Here are 5 of them.