3 Benefits Of Working Out At Home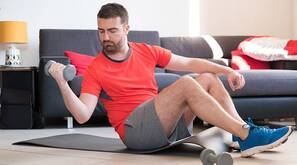 Here's the deal, we all know that exercise should be a regular part of our daily lives. This practice alone provides an enormous amount of benefits to virtually every facet of not only our bodies, but also our quality of life in general. Hopefully we can all agree that this is a fact. 

Another fact that probably won't be considered controversial is that most of us are so busy that the idea of cramming literally anything else into our daily schedules seems out of the question. 

In this article, we are going to propose a solution that serves as a middle ground between these two facts: working out in your own home. Fitting in an exercise routine in the comfort of your home comes with many benefits. Here are 3 examples of how this routine can finally provide you with a way to manage the craziness of day-to-day life, while also keeping your body healthy and fit.